Here is my new product – HexaVault. HexaVault is a password manager and a personal information locker. You can safely store your important private information like passwords and logins, bank account and credit card details, passport and other identity documents and more.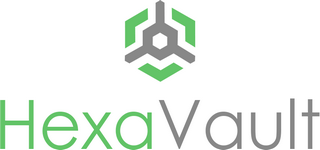 HexaVault stores your information using strong encryption on your device.
What kind of information can you store in HexaVault?
– Passwords to websites, apps, computers, servers
– Credit cards, debit cards, ATM and gift cards
– Bank account details, loan and mortgage, insurance details
– Identity documents like passport, national ID, school or employer ID
– Medical prescriptions and records
– Subscriptions and membership details
And everything else that is important to you.
What about security?
– It is stored on your device, not on the Internet
– It encrypted using Advance Encryption Standard and a 256 bit key
– Even if your mobile is lost, the data is virtually impossible to crack
HexaVault is available for iPhone, iPad and devices running Android.
HexaVault is completely free and contains no advertisements.